Light Filtering & Room Darkening Fabrics
With a collection of over 320 beautiful fabrics, Horizons Shades of Elegance™ has a full range of fabric opacities from sheer to light filtering to blackout. There is something to meet every customer's needs.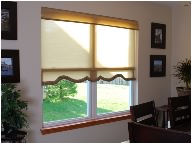 Patterns & Solids
Horizons Shade of Elegance™ has a wonderful array of textures and patterns featuring delicate laces, suedes, pleats, natural weaves and much more to delight your senses.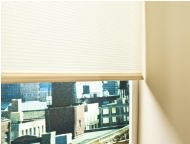 Mesh Screen
One of the newest waves in decorating is the use of Mesh Screen roller shades in the home. Distinguished by a wide assortment of textures and colors, Horizons Window Fashions has a collection of choices like no other.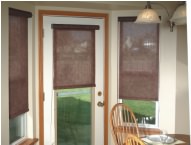 Siesta Mylar
Like sunglasses for your windows, our Siesta Mylar shades are a great way to control sun and heat at the window.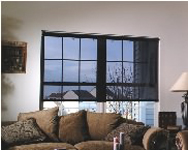 ©2018 Horizons Window Fashions • 1705 Waukegan Rd. • Waukegan, IL 60085 • Phone 800-858-2352 • Fax 800-858-8556