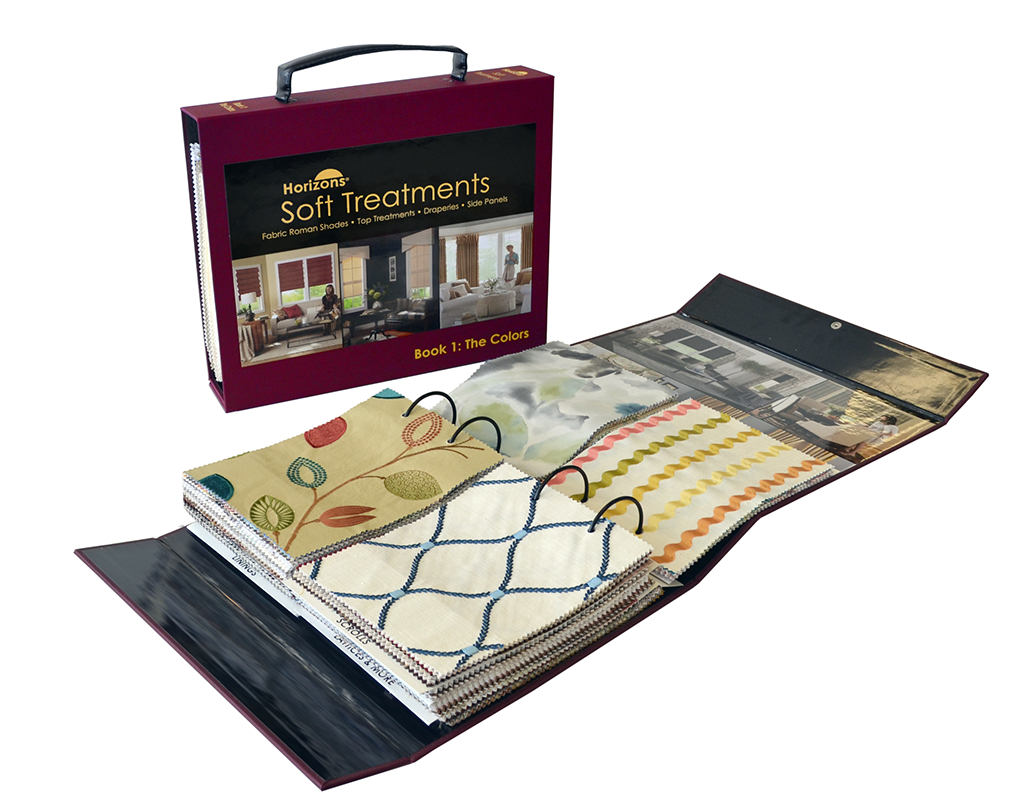 Horizons
Soft Treatments
Fabric Roman Shades • Draperies •
Side Panels • Premium Top Treatments
•Easy-to-carry 2-volume collection
• Over 360 designer fabrics
• All Horizons sample collections feature
removable pages for easy presentation

Risk Free Sample Book Offer
Every sample collection is automatically rebated after $6,000 in first years sales.
If the collection does not fit your needs, return it for a 100% refund. Risk Free!
Rebates are 100% and automatic; there are no rebate coupons to mail or forms to fill out. Additional rules apply, please call for details.
To order any sample collection
Call customer service today at 800-858-2352
Organized to make your presentation easy!
New Fabrics!
This two-book collection contains over 360 fabrics. You can see them all in our photo gallery.
Better Organization!
Book #1 contains the solids arranged by color, from whites, beiges, tans, browns, reds, blues, greens, grays all the way to rich blacks.
Book#2 contain the patterns arranges by family including florals, pizazz, curves, waves, scrolls, linear, stripes, latices and more.
Better Binder!
The new binder is stronger and sturdier closed with both magnets and a snap closure so you never have to worry about it popping open.
Lining Colors!
We've added colored linings for our shades, draperies and top treatments so now you have more choices than just white or ivory.
Flame Retardant Fabrics!
The collection now contains a family of flame retardant fabrics.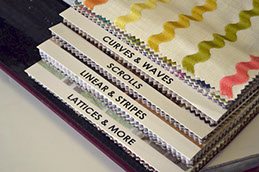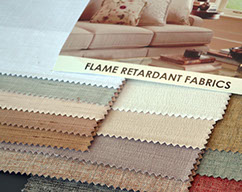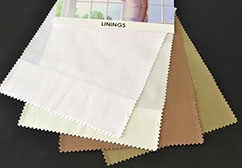 ©2018 Horizons Window Fashions • 1705 Waukegan Rd. • Waukegan, IL 60085 • Phone 800-858-2352 • Fax 800-858-8556